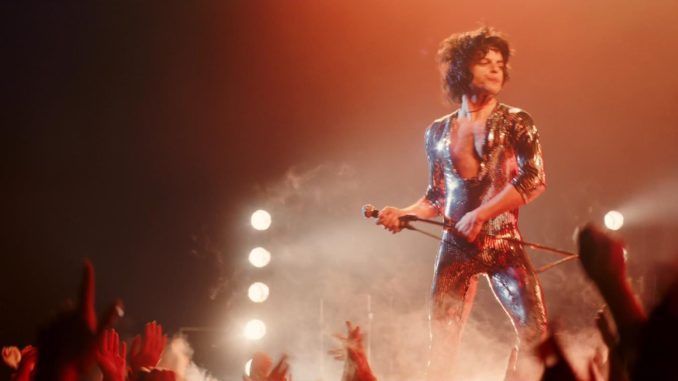 Rami Malek Survived 'Bohemian Rhapsody' Set Drama By Asking Himself: 'What Would Freddie Mercury Do?'
Rami Malek was so committed to playing Queen frontman Freddie Mercury in the biopic "Bohemian Rhapsody" that he flew to London to begin researching the rock star's life and career before the movie even had the proper funding to go into production.
Malek told Entertainment Weekly his deep dive into Mercury's life ended up being his saving grace when production on the music drama became turbulent. Original director Bryan Singer was fired from production after he failed to appear on set. With just two weeks left of filming, Fox replaced Singer with "Eddie and the Eagle" director Dexter Fletcher.
"I can wholeheartedly say I would never let this film be unfinished," Malek said when asked about Singer's firing. "Every moment where there was a challenge on set, I just reminded myself: What would Freddie do? And I guarantee, he would've seen it through."
In order to get all of Mercury's nuances just right, Malek obsessively studied interviews and performances of the rock legend. It was important for Malek to "understand the [different] sides of him," from his brash entertainer persona to his more "reclusive" side behind closed doors.
"It was a challenge just to correlate who this person was," Malek said, "someone who had grown up in Zanzibar and got shipped off to school in Bombay, and upon his return to Zanzibar, fled a revolution with his family and went to London. That type of childhood is emblematic of someone who is starving for identity."
"Bohemian Rhapsody" opens in theaters nationwide November 2.