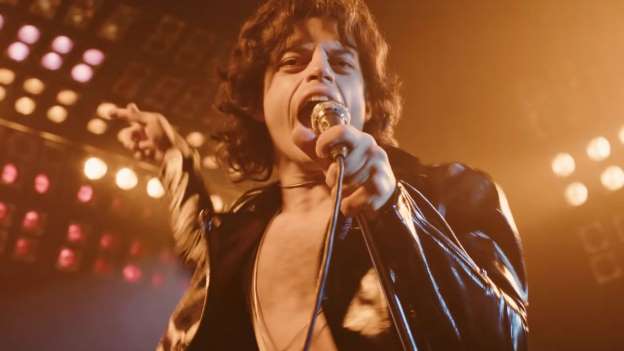 Queen's popularity has had a major resurgence over the last year, thanks to the phenomenal success of the band's biopic "Bohemian Rhapsody", which won four Oscars after becoming one of the Top 100 highest-grossing movies of all time.
According to Billboard, on-demand streams of Queen's music more than tripled in the six months following "Bohemian Rhapsody"'s release compared with the six months prior to its opening, going from 588 million to 1.9 billion.
Meanwhile, song sales jumped from 527,000 to 1.9 million units and albums rose 483%, from 184,000 to 1.1 million units. Billboard estimates that these sales resulted in "nearly $18 million in revenue versus the $4.4 million that Queen's catalog had earned in the preceding six months."
One day before the movie's release, Queen's song "Bohemian Rhapsody" reportedly went from 87th place globally to 15th place one week later. It also returned to the Billboard Hot 100 chart for a third time, after doing so once upon its initial release, and again after appearing in the 1992 movie "Wayne's World".
Last year, "Bohemian Rhapsody" dethroned "Straight Outta Compton" to become the highest-grossing music biopic of all time, bringing in more than $900 million at the worldwide box office. The film starring Rami Malek and Lucy Boynton earned over $200 million in the U.S. box office alone.
Queen guitarist Brian May claimed in a recent interview that the band hasn't made any money off "Bohemian Rhapsody", despite the movie's box office success. "Because there's so many people, of course, that will take pieces off the top," the musician told BBC Radio 2's "The Zoe Ball Breakfast Show".