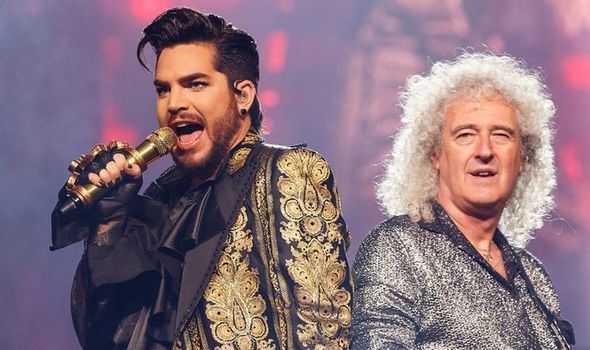 The love affair between Queen and Adam Lambert is mutual, and the bond between the two parties remains as strong as ever.
While Queen has no plans to make new music with Lambert, guitarist Brian May suggests that Lambert's credibility as an artist in his own right has allowed the band to advance creatively as a live entity.
May says Queen would be in a much different spot in its career had it gone the for a Freddie Mercury "impersonator" at any point.
In a recent Instagram post, the guitarist referred to Lambert as "the Modern Marvel without whom, for sure, Queen would not be out here delivering at the top level."
"Gifted with a voice in a billion, for himself he is a passionate and unyielding perfectionist," May continued. "Gifted to us, he is the reason that we are still alive as a functioning rock band."
On top of it all, May noted, Lambert is "nice. That's a big deal when you're a touring family. Freddie would approve, big time."
May obliquely referred to the band's detractors, hand-waving the assertion that Lambert is anything but authentic. He added a "BIG THANKS for being respectful to Adam. In supporting him, you are supportin the life blood of the live Queen legacy. Nothing is forever. This is a precious moment."
Lambert often refers to his idolization of Mercury during concerts with Queen. He recently referred to himself as "a guest" on stage with the band in Mercury's stead.
Queen is touring North America now on its 'Rhapsody' tour. Get all the tour dates here.