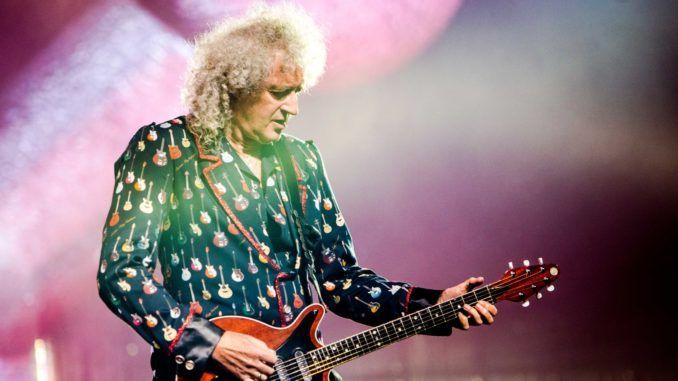 To pull off the perfect look, you need to be authentic.
That's what Queen guitarist Brian May decided when he donated his own wardrobe to the Freddie Mercury biopic Bohemian Rhapsody.
Costume designer Julian Day explained in a recent story for NME how it all came about.
"Brian came on set — I hadn't met him — but I had all the fittings done for him. I was thinking, should I show him them or not? So I spoke to my assistant and she encouraged me to do it," he recalled.
May was not impressed, apparently, and especially took exception to his shirt being tucked in. While setting up the scene for their famous Live Aid concert, Day visited the guitarist's home and was provided with his personal threads from the '70s and '80s.
Freddie & @ItsRamiMalek side-by-side for the Live Aid scene in #BohemianRhapsody ✨ pic.twitter.com/Pyrs6hsD8T

— Queen (@QueenWillRock) January 30, 2019
Rami Malek, who portrayed the late singer in the film, won best actor in a drama at the 2019 Golden Globes and also the BAFTA award for leading actor.
Malek is also nominated for best actor at next weekend's Academy Awards. Bohemian Rhapsody is additionally up for best picture, sound mixing, film editing and sound editing. The Oscars air Feb. 24 on ABC.