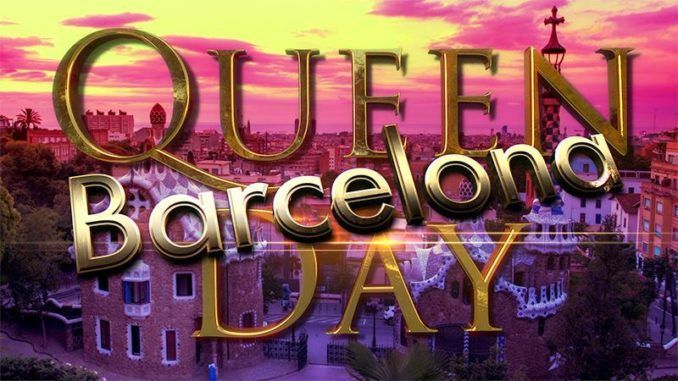 From A Queen Of Magic we are pleased to announce the celebration of Queen Day.
Queen Day is a Queen fan meeting and party. We are very excited to organize for the first time, after multiple requests by many of you for a long time.
It will be in the emblematic city of Barcelona, as it could not be anywhere else, because of the ties that unite it with Freddie Mercury and Queen.
The date we have chosen is very special for all; on November 24th. It was the day Freddie went on to become a legend. The place, the Spai Jove La Fontana, in the heart of Barcelona.
For the first time, we wanted to have special guests and Queen tribute bands that will debut as a group in our event.
First of all, we want to thank all those who encouraged us to undertake this exciting adventure, and those who will participate and attend.
Then, in the video presentation, our special guest Doug Bogie, former Queen bassist, announces the event.
At the moment we can not make public everything that we will have at the party, but we can assure that it will be a great day for everyone, even for minors, since there will be a children's area. With the passage of the days we
will announce the activities and guests.
The main intention of the organization is to donate all the profits to The Mercury Phoenix Trust foundation to support their fight against AIDS, a disease that snatched our beloved Freddie Mercury.
You can now book your tickets from here!
It's a kind of magic!