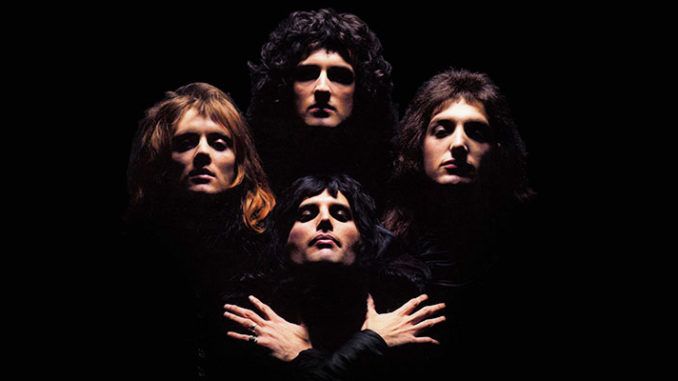 Hadie Mart started backwards, with the song's final word Bohemian Rhapsody, so it would read forward on her feed.
Is this the real life? Or did one Twitter user just pull off the best play on words since "Bohemian Rhapsody"? As it turns out, both.
University of Minnesota student Hadie Mart has been spending the last four months crafting every one of her outgoing tweets so that the first word in each post spells out the lyrics of the Queen hit song in its entirety.
So, if you read the first word of each of her most recent tweets, it spells out "Is this the real life/Is this just fantasy" and continues from there — with all those "Galileo"s included.
When reached by TheWrap, Mart said that she's always joked about being "Twitter famous someday," and the thought for the scheme came to her in May while she was procrastinating for finals.
"During finals week in May, I was looking for a reason to procrastinate and started to think how I could actually pull it off," she told TheWrap via Twitter direct message. "I'd seen the concept on a much smaller scale once before. I remember thinking that was hilarious and I wanted to do it, too."
Since she wouldn't be the first to pull off such a feat, Mart said that she "knew I had to do an iconic and challenging song, or it wouldn't be impressive. I thought of the longest song with the most obscure lyrics I knew. From there is was just patience and a little strategic thinking. There were times that I thought, no way someone doesn't catch on, or I'll never be able to incorporate all the words."
Did she ever feel like giving up on her quest? Definitely not.
"Once I started I couldn't stop because how lame would it be to have half the song hidden on your feed?" she said.
See some of her tweets below.
IS IT JUST ME, OR DID I JUST PULL OFF THE GREATEST TWITTER SCHEME OF ALL TIME?????

Read the first word of my tweets to find out….

— Hadie Mart (@CostcoRiceBag) August 23, 2018
This is the moment I've been waiting for for four whole months……

— Hadie Mart (@CostcoRiceBag) August 23, 2018
The best state fair food is corn on the cob don't @ me

— Hadie Mart (@CostcoRiceBag) August 23, 2018
Real talk: idk what I'm going to do when my friends no longer all live within a 1 mile radius of me

— Hadie Mart (@CostcoRiceBag) August 23, 2018
Life was so much easier when my school supply list was colored pencils and glue sticks

— Hadie Mart (@CostcoRiceBag) August 23, 2018