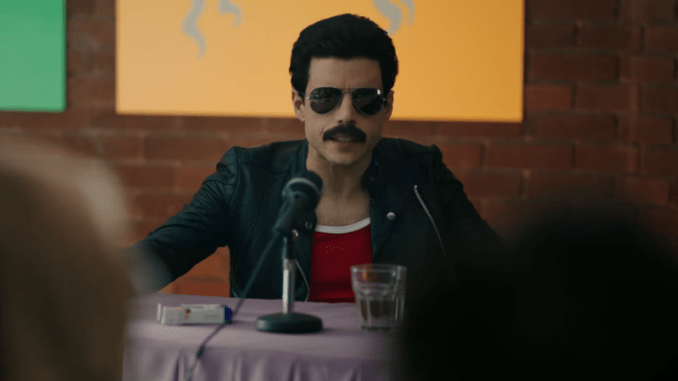 Queen film Bohemian Rhapsody is officially out in the UK on October 24.
Tickets for Queen's biopic Bohemian Rhapsody have gone on sale, three months in advance of the movie being released.
Cineworld and Odeon are already taking bookings for the biopic which stars Mr. Robot actor Rami Malek as the late Freddie Mercury.
It is set for release on October 24 in the UK and November 2 in the US and will chronicle the 15-year period between the band's formation and their iconic Live Aid performance at Wembley Stadium in 1985.
The official trailer for the biopic was released last week. You can view it below.
The synopsis for the film reads: "The film traces the meteoric rise of the band through their iconic songs and revolutionary sound, their near-implosion as Mercury's lifestyle spirals out of control, and their triumphant reunion on the eve of Live Aid, where Mercury, facing a life-threatening illness, leads the band in one of the greatest performances in the history of rock music.
"In the process, cementing the legacy of a band that were always more like a family, and who continue to inspire outsiders, dreamers and music lovers to this day."
The film has been written by Anthony McCarten – but its original director, Bryan Singer, was sacked in December 2017.
He was replaced by Dexter Fletcher, who took over the project for the remainder of filming and in post-production.