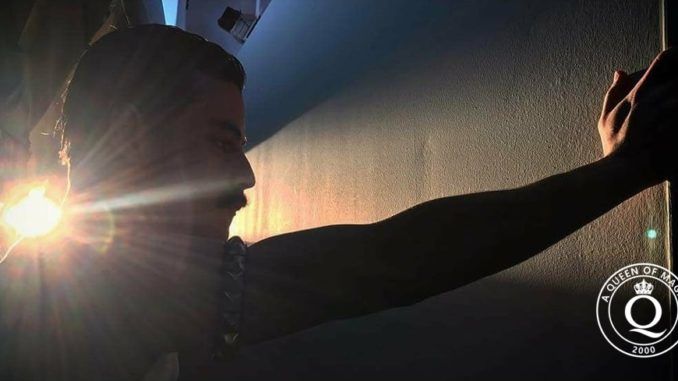 Fox has shuffled its release schedule, moving forward the Freddie Mercury biopic "Bohemian Rhapsody" while pushing back its "X-Men" spinoffs "The New Mutants" and "Dark Phoenix."
In an announcement late Monday night, the studio said it had set Nov. 2 as the new launch date for "Bohemian Rhapsody," which had been set for Dec. 25. Dexter Fletcher came on board to direct in December after Fox fired Bryan Singer from the project.
"Mr. Robot" star Rami Malek is in the lead role as Freddie Mercury, the frontman for Queen. New Regency and GK Films are the production companies. Mercury wrote numerous hits for Queen, including "Bohemian Rhapsody," "Killer Queen," "Somebody to Love," "Don't Stop Me Now," "Crazy Little Thing Called Love," and "We Are the Champions."
"The New Mutants" and "Dark Phoenix" were originally scheduled to open this year on April 13 and Nov. 2, respectively. "The New Mutants" was subsequen back once to Feb. 22, 2019, and has now been moved back again to Aug. 2, 2o19. The film is directed by Josh Boone and stars Anya Taylor-Joy, Maisie Williams, Charlie Heaton, Henry Zaga, Blu Hunt, and Alice Braga.
"Dark Phoenix," which centers on Jean Grey and the much-feared Phoenix force, has been moved back from Nov. 2 to Feb. 14. It's set a decade after the events in "X-Men: Apcalypse" and stars James McAvoy, Michael Fassbender, Jennifer Lawrence, Nicholas Hoult, Tye Sheridan, Sophie Turner, Alexandra Shipp, Kodi Smit-McPhee, Evan Peters, and Jessica Chastain.
Fox also took police thriller "The Force" off its scheduled March 1, 2019, release and moved adventure "The Kid Who Would Be King" into its place from Feb. 14, 2019.